Magazine Illustrations

The first visualizations of Faulkner's Yoknapatawpha fictions were the illustrations drawn to accompany the publication of his short stories in magazines like The Saturday Evening Post, Scribner's and Collier's, the large circulation periodicals that Faulkner regularly submitted work to in his quest for income. Although Faulkner occasionally worked directly with the magazines' editors to revise a story, there is no evidence that he had any control over - or even interest in - the way these magazines illustrated his texts. The illustrations can, however, help us appreciate the way Faulkner's world, and the people of different races and classes who inhabit it, appeared to his original readers.
The following items are drawn from the William Faulkner Foundation Collection at the University of Virginia's Albert and Shirley Small Special Collections Library (http://small.library.virginia.edu/).
Click on any image to see an enlargement.
---
The Reivers
Excerpts from Faulkner's last book were pre-published in two magazines: the Saturday Evening Post, which had already published Faulkner over twenty times; and Esquire, which had previously published his fiction only once. The Post excerpt, published 31 March 1962, featured a new 3-paragraph introduction that Faulkner wrote for the magazine (see the "Manuscripts Etc" display for The Reivers), one illustration by James Lewicki (below left), and on the facing page a much more dominant image of Faulkner himself (right). The magazine had earlier used a similar photo of the author to "illustrate" "The Waifs," a pre-publication excerpt from The Town (1957). The editors' decision to feature Faulkner's image probably indicates his increased cultural stature as, to quote them, a "Nobel prize-winner."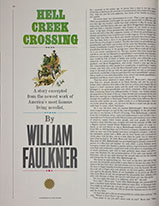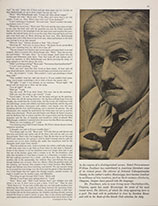 The subtitle of Esquire was "The Magazine for Men," so its decision to print the episode set in Miss Reba's Memphis bordello (from chapters 5-7) is not surprising. The excerpt the magazine published in May 1962 included three illustrations by Harvey Schmidt. The first and last are probably both of "Miss Corrie," who works in Miss Reba's; the last is definitely her, but the redness of the hair in the first image might indicate Reba herself - though Faulkner's text depicts her as tough rather than coy. The boys on the bench are Lucius Priest and Otis. That first image, like Esquire's staple photographs of young women, is obviously meant to be provocative; none of the women in the episode are dressed, as this one apparently is, for business. The last image is perhaps surprisingly sentimental, but in this case the tone befits the ending of passage itself.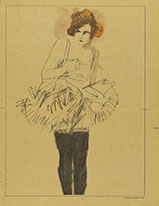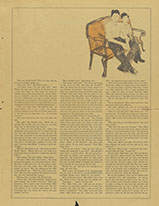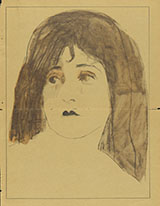 Citing this source:
Stephen Railton, "Illustrating The Reivers." Digital Yoknapatawpha, University of Virginia, https://faulkner.drupal.shanti.virginia.edu/content/reiversillustrations   Date added to project: 2021.