Manuscripts Etc.

The following items are drawn from the William Faulkner Foundation Collection at the University of Virginia's Albert and Shirley Small Special Collections Library (http://small.library.virginia.edu/).
Click on any image to see an enlargement.
---
"All the Dead Pilots"
Faulkner wrote this story about Johnny Sartoris' misadventures and death as an aviator in World War I in the spring of 1931, about two years after the novel Sartoris was published. After the first two pages, the surviving manuscript shows few revisions, but on the back of page 2 (bottom left) you can see what is apparently an earlier version of the opening paragraphs. He had not yet decided to open with the idea of looking backward thirteen years (see the revised opening, below center), or on the useful device of making the narrator someone whose military job required him to read the letters that make the ending so resonant. One other omission is also interesting: when he introduces "Sartoris" on page 2 (below right), the narrator says nothing about his Mississippi origin.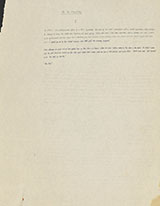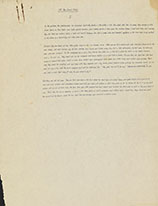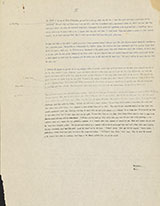 Citing this source:
Stephen Railton, "Manuscripts &c: 'All the Dead Pilots,'" Digital Yoknapatawpha, University of Virginia, http://faulkner.drupal.shanti.virginia.edu/node/9653?canvas (Date added to project: 2016)